Welcome to Wildlife Volunteering
Like all our social projects, the wildlife volunteering project operates in a unique setting. It is the only residential Big5 game reserve worldwide, located within the boundaries of a metro city and just 45 minutes from the Pretoria city centre. Themba Travel contributes at best toward culture, community and conservation; for this reason, we support this holistic approach of Dinokeng Game Reserve. 
1) Dinokeng Game Reserve is a pioneer where the Big5 roam freely and live harmoniously with resident land owners. The reserve provides opportunities to talk about conservation work and observe conservation activities and acts on conservation through wildlife volunteering, among other efforts.
2) Conscious travellers worldwide are increasingly aware not only of conservation but also of the culture and customs of the people around the reserve. We support this approach wholeheartedly. This conservation model creates opportunities for the adjacent communities, their restaurants and shebeens, their crafters and cultural initiatives.
3) Your weekly fee covers basic comfortable accommodation within the reserve, transfers from and to the airport, daily game drives in the reserve, meals for self-catering, a welcome braai (barbeque). Overall, you can expect to be comfortable, and well looked after in the bush by our experienced field guides. Your fees also include a 5% donation towards conservation. 
The quiet of the bush, the fragrances of nature, wide open spaces filled with the sounds of incredible wildlife…This is by far one of the main reasons visitors flock to South Africa every year
Whether you are slightly curious or want a career in conservation, our wildlife volunteering project, is a great opportunity to encounter the beautiful beasts and learn about their environments. And beyond that, you will also learn about the impact of conservation on the people who live next to the reserve. Led by experienced field guides and conservationists, you will get the chance to contribute to conservation.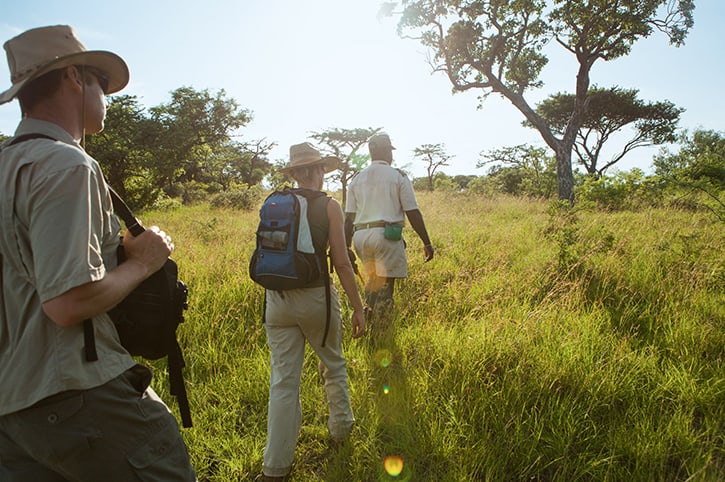 We aim to educate you about conservation issues so that you continue to be a mindful global citizen after your program. Our mission is to build conscious travellers that love nature, our wildlife and the people as we share our passion for making a difference.
You will support Dinokeng Game Reserve's efforts to degrade land returning to its former glory through rehabilitation & conservation. Conservation in such an environment comes with many challenges ranging from eradicating alien plants to managing veld and game and avoiding inbreeding, especially in smaller reserves, to protecting endangered species. We are there to help and to contribute collectively to conservation. 5% of your project fee goes towards conservation efforts in the reserve.
Skills and Experiences required
No special skills are required. Training will be provided. All you need to have is a curiosity for wildlife, being teachable and have a keen interest on how your stay with leave a positive impact.
The wildlife program starts on the first and third Monday of a month. Once your application has been approved for the project, please book your flights to arrive at OR Tambo Airport in Johannesburg. Your airport pick-up will be before or no later than 12 midday on arrival day and ready to take you to your accommodation just 1hour out of the city. 
Orientation starts at 2pm and is hosted by our friendly field guides. It covers everything you need to know about your volunteer project. An introduction to South Africa's culture, customs, conservation, rules and expectations, safety, and activities will be taught throughout your stay. The orientation will also allow you to meet other volunteers and make new friends!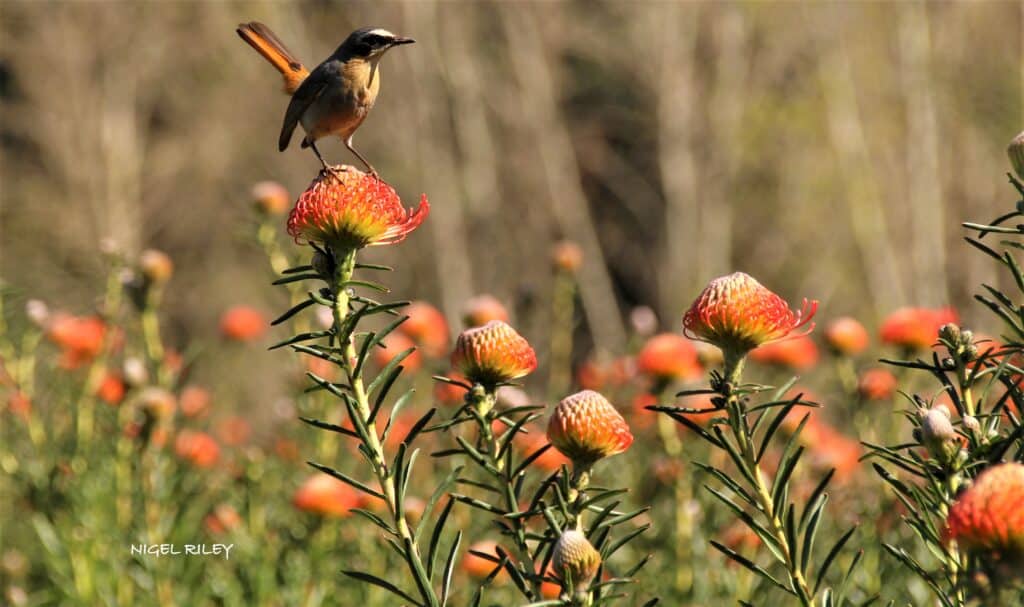 Contributes to United Nations' Sustainable Development Goal #15: Life on Land
Some of the major causes of environmental decline, is the loss of natural habitat, lack of protection of biodiversity, human-animal conflict and the ignorance of the effect humans have on ecosystems. Understanding these causes, will help us find solutions to protect and conserve and take better care for our enviroments. 
The wildlife volunteering project is located in the Dinokeng Game Reserve, Hammanskraal, about 45 minutes outside Pretoria, and you will volunteer on the reserve.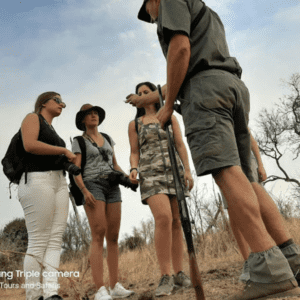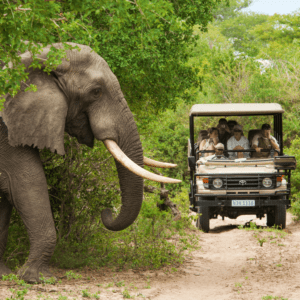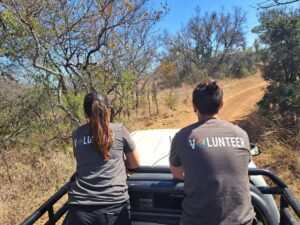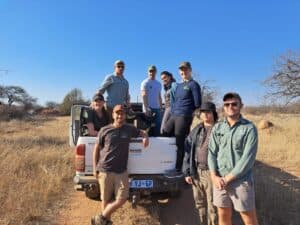 The name of the Dinokeng Game Reserve (DGR) is derived from the languages of the Batswana and baPedi people who traditionally inhabited the area. Meaning "a place of rivers", Dinokeng lies in the catchment area of two rivers that flow into the Olifants and Limpopo rivers and onto the Indian Ocean. 
The DGR is situated in the Gauteng Province of South Africa and is currently 19 000 ha. Temperatures vary between 0° and 40° with a long-term daily average of 21°. The Dinokeng Game Reserve is Malaria-free. Your accommodation is basic and comfortable for individuals and small groups (18 years +)  
6 &  20 March
3 &17 April
1 & 15 May
12 & 26 June
10 & 24 July
7 & 21 August
4 & 19 September
2 & 16 & 30 October
13 & 27 November
4 December
*Duration of wildlife project is 14 days.
*Combine a 1-week social project in Cape Town with a 2 week wildlife project and get 10% discount on the total price.

Choose your preferred project type (education, health, community, wildlife)


Decide when you want to travel and for how long?



Pay your registration fee to secure your spot


Get ready to become part of the transformation!
Not sure which project to choose?
Speak to someone who's from there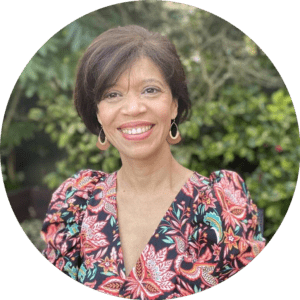 Registered Office: Themba Travel Limited, 9 Arnewood Road, 
Bournemouth, Dorset BH6 5DG
© 2022 Themba Travel  |  Registered in England & Wales 12320228